10 Furniture Made from Recycled Materials
It's nice to be nice.  More specifically, it's nice to be nice to the earth, and today's roundup of traditional furniture made from recycled materials is a testament to the fact that there's always a new way to be thoughtful when you apply a little creativity to a problem that needs solving.  This collection is beyond resourceful; it's inspiring.  Although a few of today's entries are things we could never make ourselves — does anyone have access to whiskey barrel staves and enough metalworking skill to pull off the chair below, for instance? — others are actually rather accessible.  To wit, the glass decanter pendant lights could also translate into a do-it-yourself project with wine bottles and an LED light kit from the local hardware store.  With starting points like these, the options are truly endless, just like the far-reaching effects we can have on the environment when we apply a little extra thoughtfulness.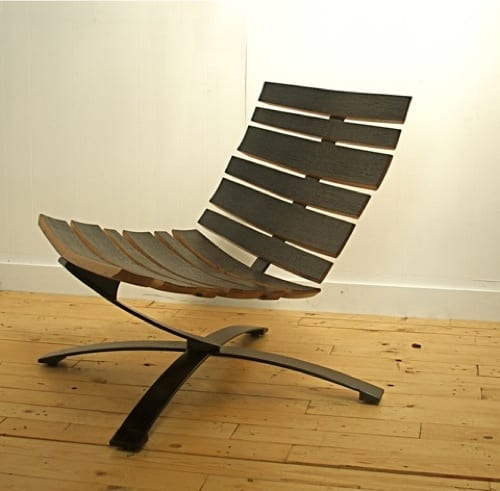 Book pages lampshade found at Zipper8 Lighting.