As Simple As It Gets: 10 Minimalist Couches
It's been said that what's simple is true.  If that's indeed the case, today's roundup of minimalist couches are utterly incapable of dishonesty.  We've pulled together the most painfully (in some cases, perhaps literally) simple sofa designs on the market, with the straightest of lines and the most unfettered of curves.  Taking the easiest route from point A to point B, some of these creations might be more comfortable than others, but to some, art is suffering and vice-versa.  Quite frankly, love them or hate them, the elements in today's curation are all about as artful as a couch can get, depending on your definition of art; in one case, designer Christian Hogner cut out the middleman completely and architecturally stacked some pillows.  Whatever your tastes might be, take a seat and have a contemplative gander — complexities be damned.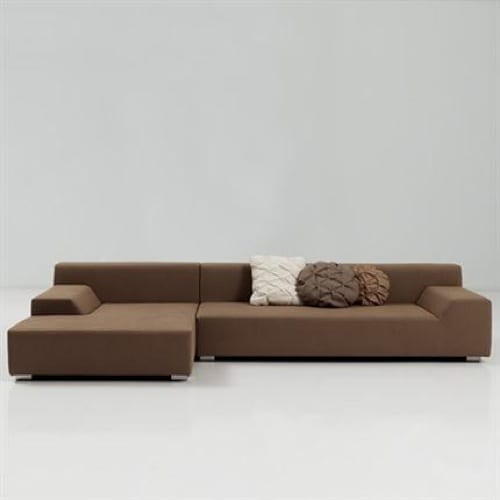 Suzanne sofa found at Knoll.