This Post Was Updated On
There was once a time when practically everyone had the same bunk bed and plain wood desk growing up, and the same posters on the wall depicting whatever teen heartthrob was hot at the moment.  These days, things are a lot different; today's roundup of colorful, cool kids' furniture hints at the range of options available to satisfy growing minds' creative needs.  With an ever-growing abundance of choices at every kid's fingertips via the endless window-shopping provided courtesy of the internet, there's something to suit every child's taste and spark their imagination.  More sophisticated than primary colors, the pastels and tone-on-tone treatments of the pieces shown here make them feel a smidge more mature, making them absolutely perfect for teens and pre-teens who just can't wait to grow up.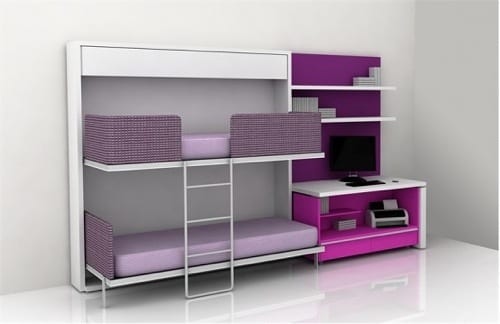 Swoop swivel chair found at PBTeen.