This Post Was Updated On
With the splendor of the Olympic Games upon us, we thought today would be the perfect opportunity to revisit a trend that emerged last year with the excitement around the royal wedding and is enjoying a resurgence now, given London's moment in the spotlight.  From new applications to midcentury classics like Arne Jacobsen's Egg Chair to plush modern loveseats and ottomans, the ubiquitous Union Jack is making its bold British mark on every sort of furniture one could possibly imagine.  Frankly, we can't help but get caught up in all the hoopla… it is, after all, England's moment to shine.  So now, without further ado, we present to you our medal-winners for the most inspired union jack furniture on the market.  Play on!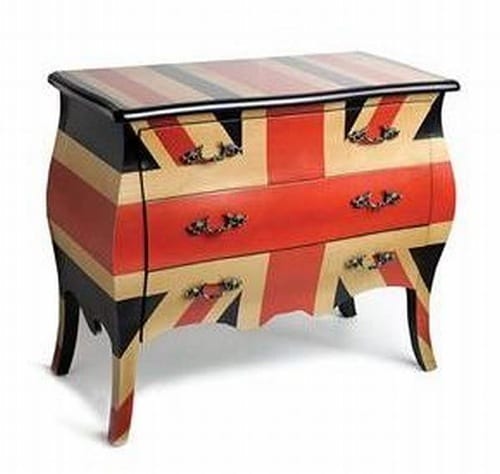 Union Jack ottoman found at Zin Home.