Want to make relaxation an art? Try the Swingrest Hanging Lounger from Dedon. It is similar to the Nestrest Hanging Lounger and is the essence of relaxation. The piece is designed by Daniel Pouzet and stands out for its beauty and style. It has a basket-like base and an extra-high ceiling similar to the ceilings of the villas in the Dedon Island Resort. Its design is inspired by a bird's nest which is round and organic. The hanging lounger is made in The Philippines in the Dedon Outdoor Living Lab. It is more spacious than Nestrest and can accommodate more people. Its design is pure and simple and devoid of complications.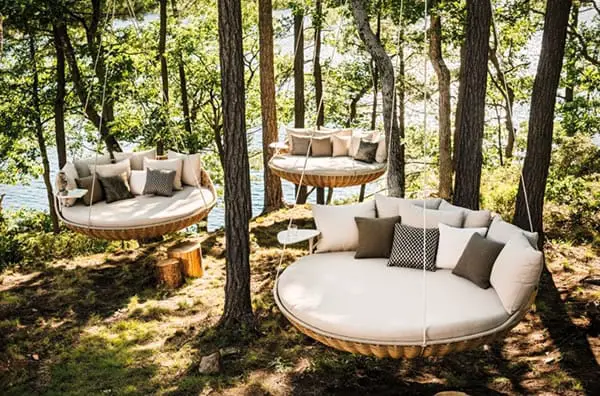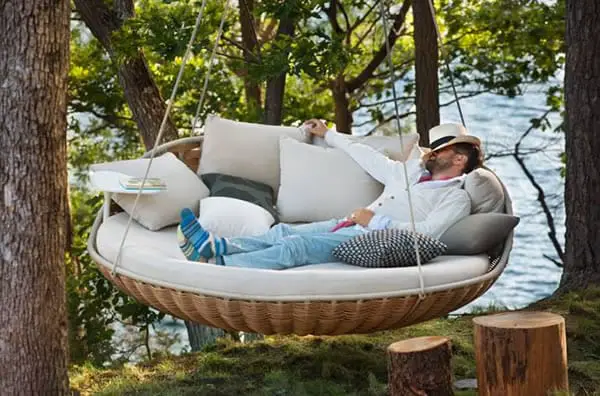 Swingrest hanging lounger by Dedon is the perfect piece for your veranda or terrace. It looks good floating above the water or dangling from a tree branch. It can be used indoors and is suitable for any place in need of a stylish lounger. The piece has a brilliant suspension system and a unique tabletop that rotates 180ᵒ. Its specially-formulated cord holds it securely above the ground.  It has an optional Corian surface where you can place your cocktails and hors d'oeuvres. You can also get it with a fabric curtain for added privacy. The curtain provides shade while allowing you to see what's happening outside.
In the scorching summer months, outdoor seating is crucial. If you want something different from regular lounge chairs, get the Swingrest Hanging Lounger from Dedon. It creates the perfect relaxation spot where you can let go of your stresses. Where will you rest your cares away in the Swingrest Hanging Lounger?