This Post Was Updated On
Shelter sofas.  High-backed couches.  Box seats.  Pods.  Circle chairs.  No matter what you call them, they all have one thing in common: they're an introvert's dream come true.  Today's roundup of privacy seats help their inhabitants keep a low profile, shielding them with tall backings or even their own personal walls to keep the world outside.  Sometimes, silence is golden, and these seating options all encourage a soft knock or clearing of the throat as someone approaches, so as not to rustle up any trouble in paradise.  Although phone booths, elevator benches and stagecoaches may be a thing of the past, these cozy little pods for one (or two) are about as intimate as public (er, make that private) seating can get.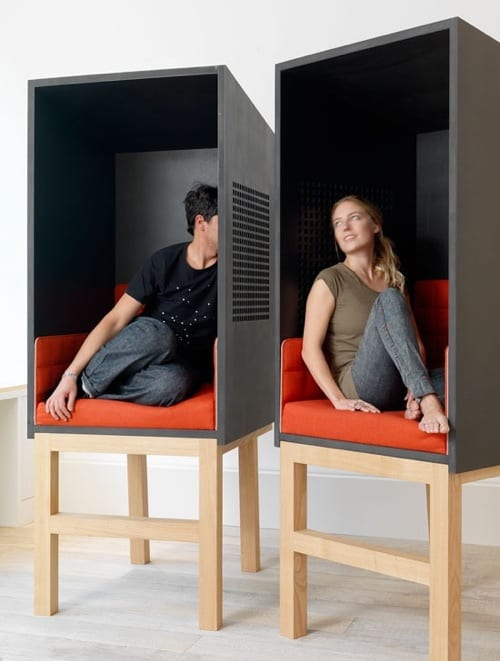 Canasta found at B&B Italia.