The Sofa Bed That's Finally Simple: Sleeper by Bensen
Conventional sofa beds usually involve a complicated, multistep process of stiff moving parts and heavy metal pieces.  Think of the last time you needed the extra bed for a guest and struggled with hauling a heavy metal frame out of a sofa frame — without pinching your finger in a joint or hurting your back?  The standard sofa bed isn't a winner in comfort either: as a bed or as a sofa.  The Sleeper sofa bed form Bensen finally offers a solution to all of the hassle associated with converts a sofa into a guest sleeper.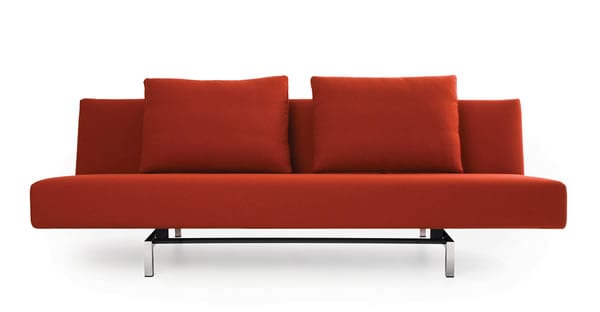 The solid, fully supported back and seat cushions offer complete support no matter what the sofa position.  In one smooth motion, the Sleeper converts from an upright sofa to a large bed without any heavy lifting or complicated steps. The engineering isn't the only thing that's so appealingly simple: the clean styling of the Sleeper sofa bed by Bensen is a chic addition to your home.  The balanced symmetry of the lightweight style is fresh and contemporary.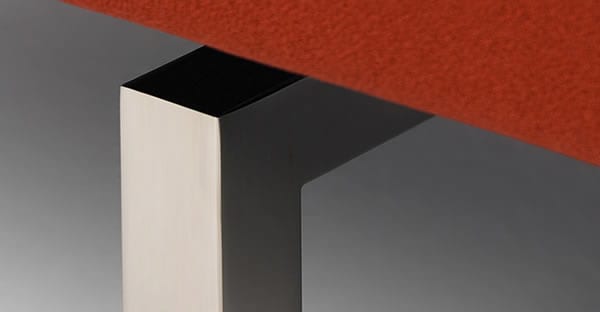 All of the mechanical parts involved in the bed conversion are carefully concealed within the design leaving an airy and open metal frame perched gracefully in your living room or guest bedroom. Having guests stay overnight will no longer mean a dreaded battle with a sofa bed.  The easy process and sleek look of the Sleeper sofa are ready for your next guest, or just the next time you want to kick back and relax.  Are you ready to ditch the clunky old
Summary
Reviewer
Review Date
Reviewed Item
Author Rating