This Post Was Updated On
It's been said that necessity is the mother of invention, and with ever-shrinking budgets and little time for vacations, sometimes we need to get creative when it comes to an occasional three-day weekend or odd day off.  The term "glamping" has been used to describe the act of camping with added luxuries instead of just the essentials, and the word "staycation" has nearly worn out its welcome describing the act of taking a few days off and just relaxing at home.  Today's roundup combines the two with some whimsical inspiration points for camping at home… or, rather, taking a "glamping staycation," from old-fashioned teepees to ultramodern personal pods.  Whether it's welcoming an overnight guest and wanting to give them more privacy than an air mattress in the middle of the living room, a safe yet adventurous way to spend a Friday night with the kiddos or just an inventive idea for a cozy night in with a loved one, these ten indoor camping ideas are full of childlike creativity and — the most important part — fun.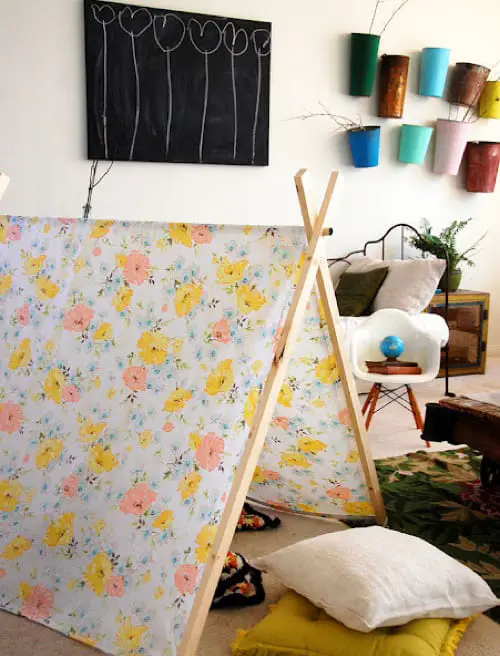 Handmade kids' teepee found at Moozle Home.