This Post Was Updated On
Writers are funny individuals.  Give them a spacious, modern office with all sorts of bells and whistles and they find themselves practically immobilized, but put them in a tiny, quiet nook with barely a comfortable angle and they're happy as clams.  So it's no mistake that writers' desks are often small and humble things without a lot of ornamentation.  Today, we've rounded up a host of cool writing desk designs that play a bit with color and form — one even hinges its drawers together and lets them fold out from the wall behind them like an accordion — but the common thread among the elements in today's series is an unfettered flat surface with just enough room for a computer… and perhaps a cup of coffee to help burn the midnight oil and crank out those great, long-winded masterpieces.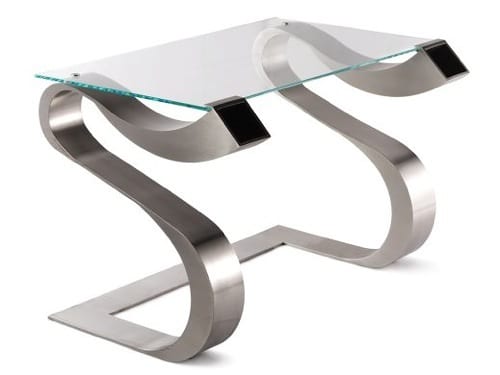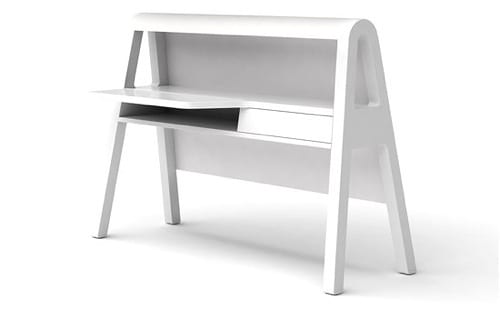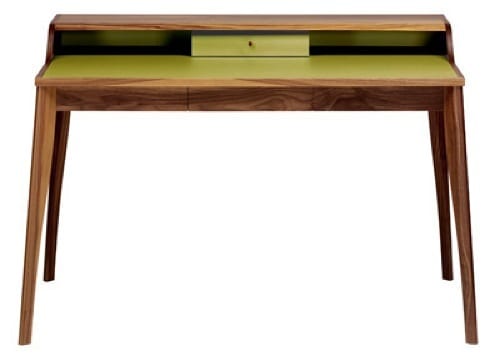 Yves desk found at Pinch Design.