The Stack Stove: Cool Masonry Heater Design by Adriano
Updating the classic Scandinavian ceramic stove, also referred to as a masonry heater, Italian company Adriano Design has come up with the Stack Stove, a chic and modern yet classic and (literally) warm take on the original. In the words of the brand itself: "Stack reinterprets the ancient tradition of ceramic stoves, through a contemporary shape, with attention for the newest housing requirements and low environmental impact." A timeless and beautiful way to warm a home, these traditional fireplaces offer hours of heat and visual hold alike. Available in a variety of shapes and sizes, from slim to long, short to tall and streamlined to ultra-functional with a side ledge, the Stack stove also comes in an array of colors ranging from black, charcoal and cream to brick red and olive green. We can't help but notice the classic Italian influence in the choice of paint hues. In fact, we'd venture to say if of-the-moment Italian carmaker Fiat were to get out of the car business and into the realm of fireplaces and other inspired home accessories, their creations would look just like this. Viva Italia!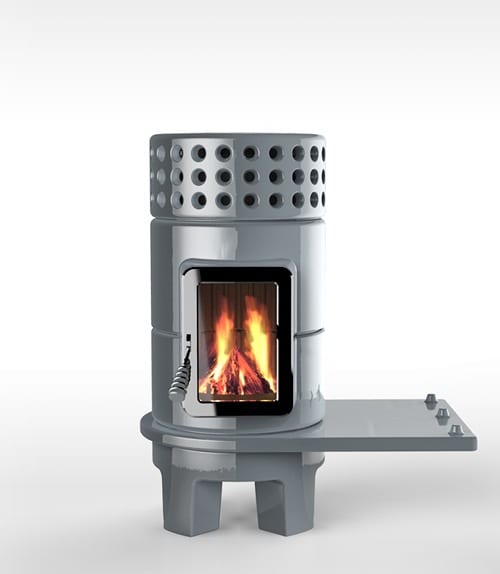 Image credits: Stack Stoves.