This Post Was Updated On
Art, like furniture, is a purely subjective thing; if it brings joy to its beholder, then it's a thing of beauty, plain and simple.  With the abundance of access to independent artists via Etsy and other online marketplaces, not to mention the proliferation of temporary wall art for apartment-dwellers through the medium of vinyl stickers, the options for personalization (not to mention do-it-yourself projects) are endless.  Today's roundup features a widely varied sampling of what's available with the click of a mouse to make a house a home, and an artful one at that.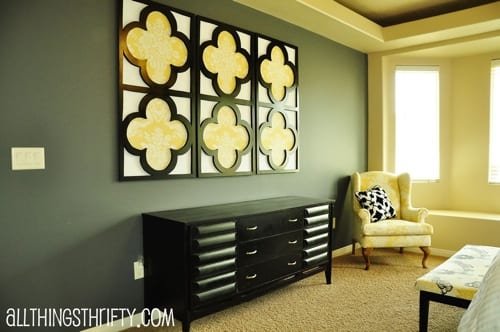 Painted book page found at Castle on the Hill.