This Post Was Updated On
Few things are sweeter than memories of nights spent away from home at summer camp, or at friends' houses where we got to sleep in the extra bunk.  There was a sense of adventure inherent to falling asleep so high off the floor, drifting off in the midst of a conversation with a friend we could hear but not see.  The top bunk was always the preferable of the two, even though it required a bit of dexterity to navigate one's way in and out of it in the dark for a middle-of-the-night glass of water or trip to the bathroom.  And bunk beds still stand strong today, carrying on with the sleepover tradition in various styles — some classic, some whimsical, with one or two over-the-top accessories (see: sliding board) we would've flipped over back when we were small enough to fit.  With kids' beds like these, "lights out" is actually something to look forward to.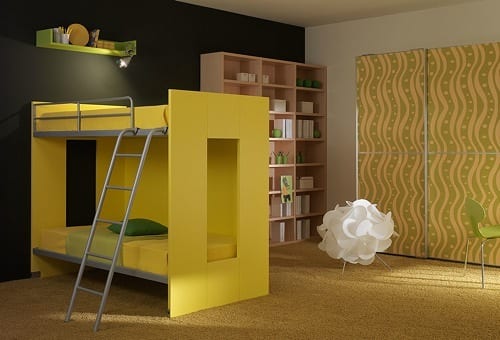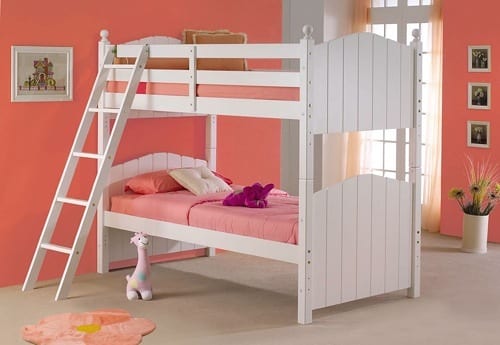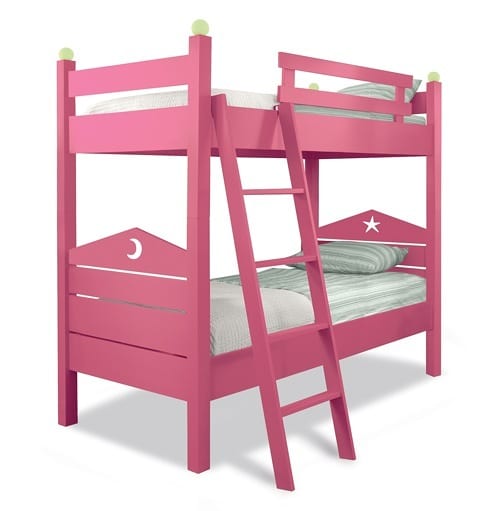 Honey Twin Over Full bed found at Brown Squirrel Furniture.