This Post Was Updated On
We've got a right to sing the blues… but not about how gorgeous some of the elements in today's roundup are — in fact, they make us rather happy indeed.  We've pulled together ten pieces of blue bedroom furniture for those spaces that just need a calm, cool aesthetic to help lull us to sleep.  From the blue velvet bed we're sure Elvis would have loved to the painted wave dresser shared by Studio B Creative Juice and everything in between, the blues aren't such a bad thing after all.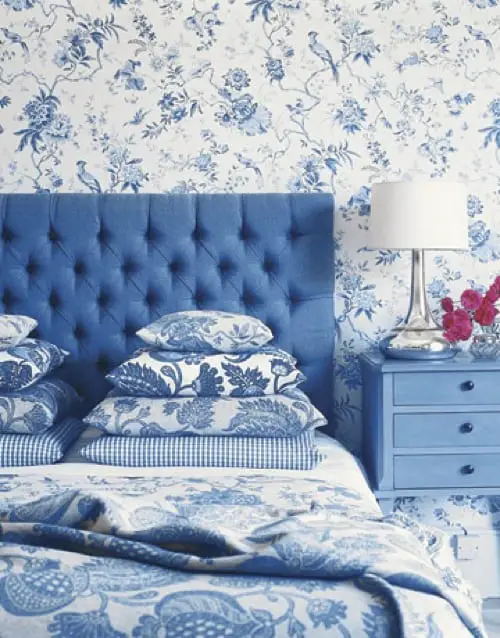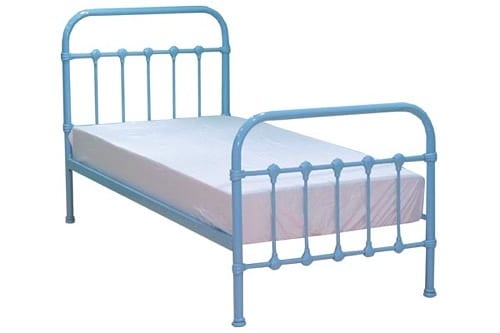 Wonderland Chair found at The French Bedroom Company.